The Association of Chinese Canadian Entrepreneurs (ACCE) announced its 2022 winners.  With many entries from across Canada, TITAN Haptics took home the award — Most Innovative Company.  Presented by Roi Ross, Vice President of Telus, TITAN Haptics' own CEO Tim Szeto accepted the award.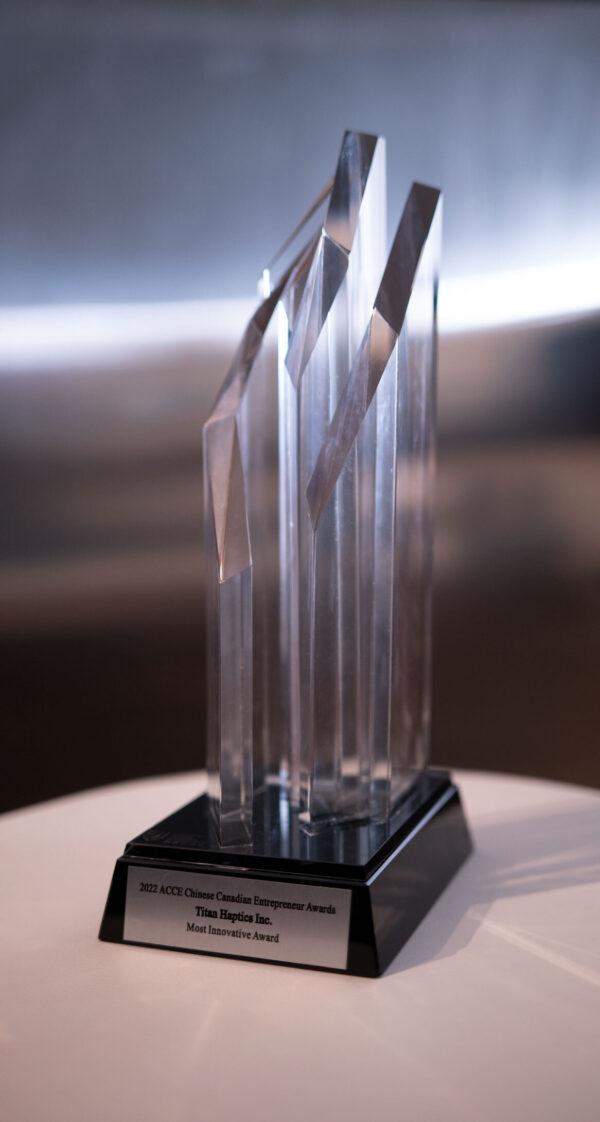 The Chinese Canadian Entrepreneur Awards are hosted by the Association of Chinese Canadian Entrepreneurs in association with The Center of Entrepreneurship of Centennial College, PwC, and Ming Pao Daily News.  The awards are determined by an independent panel of judges from Centennial College, KPMG, PwC, Ernst & Young, the Ontario Ministry of Economic Development, and The Globe and Mail.
The purpose of the Chinese Canadian Entrepreneur Awards is to promote entrepreneurship in the Chinese Canadian community, recognize the contributions of Chinese Canadian entrepreneurs, encourage new business startups, and encourage social responsibility in entrepreneurs.
The TITAN Haptics team would like to thank the ACCE and Sandra Team for the consideration and the honor of joining the ACCE gala to accept the award live.
For more information, visit www.acce.ca.